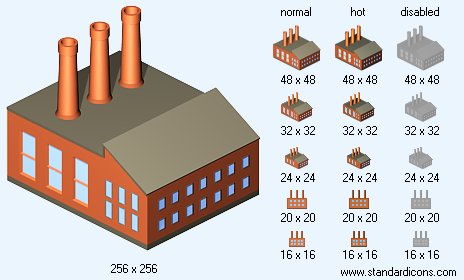 Coal Power Plant Icon
| | | |
| --- | --- | --- |
| | | |


Icon sizes: 256x256, 48x48, 32x32, 24x24, 20x20, 16x16
File formats: ICO, GIF, PNG, BMP


Purchase entire Standard City Icons now!
View Standard City Icons now!
Download demo icons
Tags: ny fashion icon, p1i icon pack, hug icons, myspace icons posters, music icons for aim
The political leader to whom they would be obliged by political fidelity, and

The employer or the land owner before whom they would have the economic

Obligations. These two roles were simply inseparable and merged in the person

The seigneur. Such consolidation of the power strongly connected among themselves political and

Economic life it companies. There were no possibilities for Occurrences of distinctions between the political and economic rights and

Privileges, and they also did not appear. Essence of system was that the mister

Executed the governmental functions: "About complete development of feudalism in Western

We can tell to Europe only since that moment, when the management right (instead of

Simply political influence) has incorporated to hereditary possession of the earth"

1966), Joseph R. Strayer, in Robert Coulbom, ed., p. 16, Feudalism in History (Princeton: Princeton University Press, "Feudalism in Western Europe". Moreover, it was accepted as self-evident that the holder of an estate

Carries out the Political power with benefit for itself - the power should be

The profitable: after all if it did not carry out that was meant under

Imperious responsibilities (defence, roads, bridges, court), anybody other of it

Would not make also incomes of the holder of an estate could fall. [According to Strejera:

"The public power became private property. Each understood that the holder of court

Extracts from it the income, and that the elder son of the judge will inherit this profitable

Craft without dependence from the suitability for this work. With other The parties, any appreciable private condition almost inevitably appeared

It is burdened by public responsibilities. The holder of a huge estate should

To protect it, to support in its territory rest and an order, to keep in Order bridges and roads and to contain court for the leasers. Thus, Feudal landholding had the economic and political parties; it

It is less, than the sovereignty, but more than a usual private property. "(In the same place, with.


Individual Ready Icons
You can buy individual icons to suit your needs. Each icon is $1 when purchased individually.
Icon Usage Agreement
Large Weather Icons
depict different weather conditions typical in software, weather Web sites, and mobile gadgets. The icons come in typical resolutions standard to Windows, Mac OS, and mobile devices. The biggest versions are huge 512x512 pixel images with vector sources in Adobe Illustrator (.ai) format easily available and ready to be printed or used in presentations in highest quality.
Business Icon Set
is a collection of fine-looking stock icons for use in programs and on websites. They are delivered in a variety of formats, sizes and color schemes.
Security Software Icons
is a library of professionally-crafted pre-made icons for use in commercial and personal products, such as software, websites and presentations. The icons present a bright color palette, smooth and well-rounded edges.
Large Money Icons
is a collection of professionally made icons for use in commercial and personal products, such as software applications, websites, blogs and presentations. All the images present a bright color palette, smooth and well-rounded edges.
Free Business Desktop Icons
is a pack of 10 ready icons to be used in commercial and personal products, including software, websites, blogs, and desktops. The images are free for personal, frequent and commercial use.